Jordan on Monday (October 15th) reopened its main border crossing with Syria, a key Middle East trade route, after a more than three-year closure.
The black metal border gate was opened from the Jordanian side of the crossing at 8 a.m. as more than a dozen police and customs officials stood nearby.
Cars bearing Jordanian license plates queued to enter Syria as travellers expressed their joy at being able to cross the border.
Syrian businessman Hisham Falyoun, who lives in Jordan with his wife and children, was the first person to cross the border in his black Mercedes 4x4.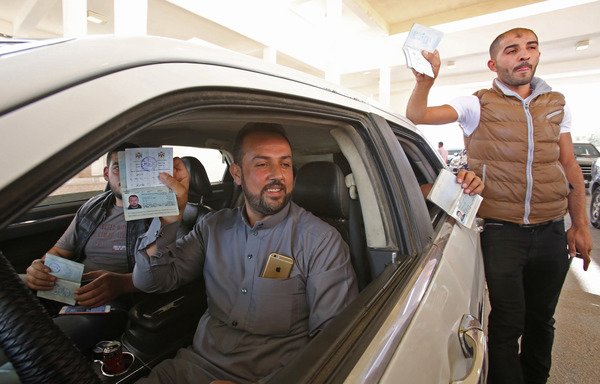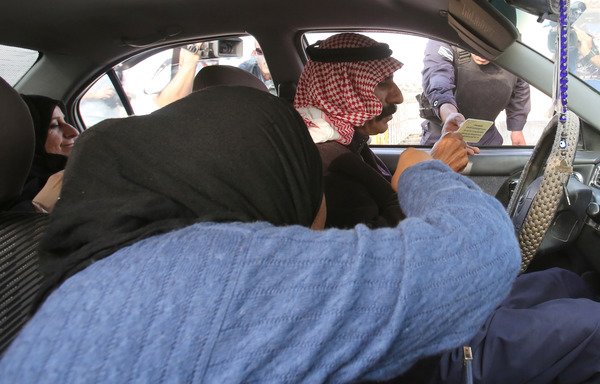 "I am extremely happy, I cannot express my feelings. This crossing should have been reopened earlier as it is a very vital line for all Arab countries, not only Jordan and Syria," he said.
"I wanted to be the first person to cross to show everyone that Syria is safe, Syria is back," said Falyoun, who was hoping to surprise his parents in Damascus.
Other travellers were likewise elated to make the crossing.
"Today is a celebration for us and I wanted to be among the first to cross the border," said Syrian businessman Mohammed Hisham as he waited for his turn to enter Syria from Jordan, where he now lives.
Jordanian taxi driver Imad Sariheen called the reopening of Jaber a source of "great happiness for all of us" which will help ease "economic hardships" caused by the closure of the crossing.
"Our conditions have worsened over the past years. Our work was halted because of the closure of the border between Jordan and Syria," he added.
The border crossing, known as Jaber on the Jordanian side and Nassib on the Syrian side, was a key trade route before Amman closed it after the post was overrun by extremists in April 2015.
The reopening comes after regime troops retook the Syrian side of the crossing in July under a deal with opposition fighters brokered by Russia.
Vital trade artery
Before it was shut, the crossing was a major link for direct trade between the neighbouring countries and for longer-distance transit, which was a significant source of revenue.
Its closure strained the economy of Jordan, which is heavily reliant on imports and foreign aid.
Jordanian government spokeswoman Jumana Ghneimat on Sunday said the decision to reopen the border was taken after "Jordanian and Syrian technical teams agreed on the final measures".
The decision was confirmed by Syria's Interior Minister Mohammed al-Shaar.
According to an agreement between Jordan and Syria, the traffic of passengers and goods at the border crossing will resume daily for limited hours.
Syria also requested that Jordan send an expert to help with border checks at Nassib, where there are no X-ray machines, according to the terms of the agreement.
The accord stipulated that travellers entering Jordan from Syria "must obtain prior to their trip a security permit" from Jordanian authorities.
And those who plan to use Jordan as a transit stop en route to a third country must show proof of their residency permit in Syria, as well as an entry visa to the country they plan to visit.
Abdullah, a Syrian in his 20s who studies in Jordan, told AFP he had been waiting at Jaber since dawn for his turn to go across to Syria.
"I brought my Jordanian friend with me. I had promised him we would visit my country together once the border reopens," Abdullah said.