Egypt's army said Wednesday (August 29th) it has killed 20 extremists in the latest round of military operations in the Western Desert and Sinai Peninsula, AFP reported.
The military launched Operation Sinai 2018 in February, which focused on Sinai in eastern Egypt, aiming to wiping out militants there, including from the "Islamic State of Iraq and Syria" (ISIS), who have been waging a bloody insurgency.
Operations over the past few days had "resulted in the elimination of seven extremely dangerous" extremists close to Egypt's western border with Libya, the army said in a statement.
It said 13 militants were also killed in shootouts with government forces during army raids in central and northern Sinai.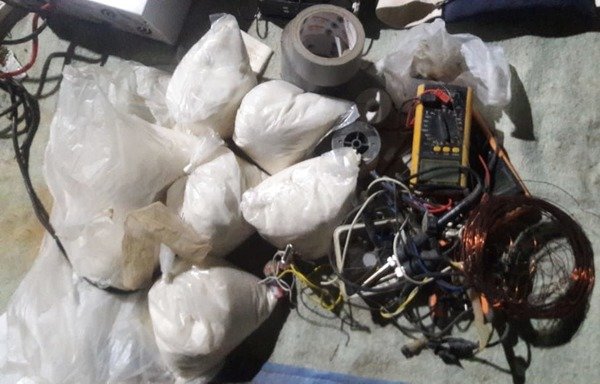 Security forces in Sinai also have arrested 18 wanted suspected militants and destroyed 18 hideouts.
"Our forces spotted an area in the western desert used by terrorists as a haven and as a base for launching hostile operations aimed at undermining the country's security," the army said in its statement.
Various weapons, assets, ammunition, and explosive vests in the militants' possession were seized, it said, adding that Egyptian forces destroyed a four-wheel-drive vehicle loaded with weapons and ammunition.
"A hideout containing large quantities of sustenance items, wireless communication devices, detonators, books promoting takfiri ideology, sums of money and military uniforms was also discovered," it added.
Securing border with Libya
"Targeting terror cells in the desert is part of a clear strategy by the armed forces to secure the Libya border," said Maj. Gen. Nasr Salem, military and strategic expert at Nasser Military Academy.
This represents "a clear indicator of the success of Operation Sinai 2018 in raising the readiness of reconnaissance and border guard forces", he told Al-Mashareq, adding that they have enhanced their co-operation with the air force, which combs the area around the clock.
There is a connection between the Sinai operations and other security operations carried out in Assiut, Sohag and Qena governorates over the past few days, Salem said.
"Terrorist elements that were killed [in these operations] were waiting for logistical support from the Libya border, where extremist groups are trying to enter Egypt," he said.
Egypt's Interior Ministry announced Monday (August 27th) that five extremists forming a terror cell were killed in clashes after their hideout was raided on a road leading to Sohag governorate, southern Egypt.