Saudi Arabia's Ministry of Health is working to contain the Middle East respiratory syndrome coronavirus (MERS) through a series of preventive measures, health officials told Al-Mashareq.
These include public health education, the immediate quarantine of suspected infected persons, and strict monitoring of pilgrims taking part in the hajj.
Between January 12th and May 31st, Saudi Arabia's International Health Regulations focal point reported 75 confirmed cases of MERS, including 23 deaths, the World Health Organisation reported on June 18th.
Saudi Arabia has seen the largest number of MERS infections worldwide since the virus, first discovered in 1960, re-emerged in 2012, said Dr. Waheed Abdel Majeed, a specialist in communicable diseases at a Jeddah public hospital.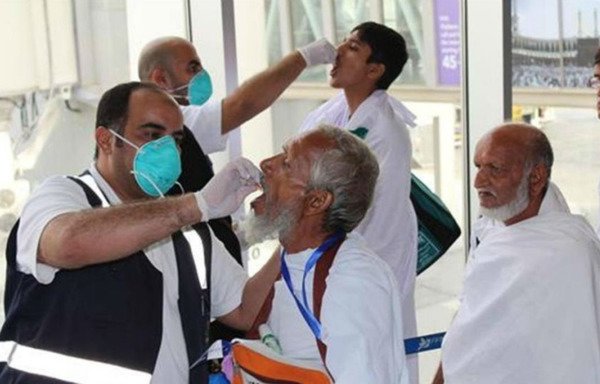 According to the Ministry of Health, infections this year have been reported in Jeddah, Najran and Riyadh regions and the Eastern Province, Abdel Majeed said.
Medical personnel are taking preventive measures such as quarantine, he told Al-Mashareq, and are "expanding the area of search for cases of infection with mandatory testing of anyone proven to have come in contact with infected individuals".
The virus can be transmitted from an infected person through close contact, and also can be spread via contact with animals, particularly camels, the WHO said.
People in areas where the virus is known to be circulating should avoid close contact with suspected or confirmed cases of the disease, according to the WHO.
They also should practice general hygiene measures, such as regular hand washing before and after touching animals and avoiding contact with sick animals, in addition to observing food hygiene practices, the WHO said.
Measures to contain MERS
"The Saudi Ministry of Health has taken all the required measures to contain the outbreak," said Dr. Jamil al-Masoudi, ministry field officer in the Mecca region.
The ministry has been reaching out to the public via its communication, relations and health awareness department, asking them to respond immediately to any report of infection that could be related to this virus, he told Al-Mashareq.
"The ministry also conducts awareness campaigns directed at citizens on a regular basis to inform them about [MERS] and its symptoms," he said.
As the early symptoms of MERS are similar to those of the seasonal flu, it can be difficult to identify quickly, al-Masoudi said.
There is no treatment for MERS available at present, he said, but the ministry is working to keep pace with the evolution of the virus in order to develop vaccines.
The ministry has been co-operating fully with the WHO in fighting MERS, he added, as the issue concerns other countries as well as the kingdom.
"There is no concern at all with regard to the upcoming hajj season or fear for the safety of pilgrims," said Faisal Abazeid of the Ministry of Hajj and Umrah's General Department of Pilgrims Affairs.
Saudis working in pilgrim services are strictly monitored, he told Al-Mashareq, and are required to undergo periodic examinations to screen for the virus.
Pilgrims also undergo medical screening, he said, "not only when they enter through land, air or sea crossings, but also during their stay in the kingdom".