To inoculate university students against extremist ideology, former Cairo University president Jaber Nassar said it is necessary to nurture their intellectual growth and encourage them to engage in cultural activities.
Because before anything else, he told Al-Mashareq during an exclusive interview, the fight against terrorism should target extremist thought.
Nassar, whose tenure ended on July 31st, described his efforts during his time as president and the ongoing efforts of the university's faculty to provide an environment that nurtures students and discourages extremism.
Al-Mashareq: In your opinion, what is the role of the university in confronting terrorism?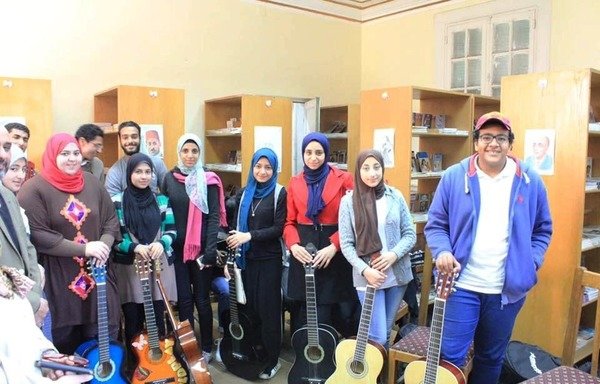 Jaber Nassar: The role of the university in confronting terrorism is vital, but indirect. Terrorism is an act, and this violent act is confronted with the enforcement of the law and use of requisite force. But if we dig deeper into the matter, we find that terrorism is an act that stems from an extremist ideology.
Extremist ideology is the main source of terrorism. Therefore, the main role of the university is to dismantle extremism in society and to prevent this extremist ideology from influencing students.
Al-Mashareq: How does one fight the spread of extremist ideology?
Nassar: The role of the university in fighting extremist ideology and terrorism has become prominent in drying up the sources of extremism.
Extremism has led to the collapse of the educational process within the universities, as an extremist student cannot be educated and an extremist professor cannot provide an education that is in the interest of the country. [...]
[Extremism] is countered by restoring universities' soft power as incubators of thought, literature and enlightenment. Hence, universities have a major role in fighting extremism and terrorism with a sound educational process that incorporates culture, the arts and literature. A university is not only a place to study, but also to congregate and bring together all forms of culture, the arts and literature.
Cairo University's experiment was inspired by this thought, vision and concept and succeeded in a very short period of time in steering the thoughts of its students and staff members away from extremist ideology.
Al-Mashareq: What intellectual activities did you carry out to raise the student body's awareness about extremist ideology?
Nassar: We used the arts, literature and reading, and shaped the students' mindset to get them to embrace differences, accept others and broaden their horizons with understanding.
To that end, we held important cultural programmes at the university, such as the Iqraa (Read) Contest, which evolved into an institution, in addition to the use of the arts, literature, dialogue, cultural events and symposia to address all views and different viewpoints to eliminate any justification for extremists to recruit the students.
Al-Mashareq: Tell us about the Iqraa Initiative.
Nassar: The solution to eradicating extremism is not only in military confrontation, which represents just a small part of the solution. The real confrontation is countering extremism with culture, thought, the arts and education, and by shaping students' mindsets to accept others and differences.
We established reading halls, a highly effective project which is designed to make all general knowledge books and novels available to students, who can reserve a book to read online and then check it out at the university's library.
Each student borrows three books and gets to keep the fourth free of charge to help him build a library and read many works that broaden his horizons.
We are proud of this initiative and it will continue.
Al-Mashareq: How are the arts used in countering extremism?
Nassar: We held a series of events to bring back the theatrical arts in all their forms to the university.
I made a decision at the beginning of my term as president of the university in 2013 that every faculty must have a theatre, and consequently the number of theatres increased from eight to 16. I also directed that every faculty must have a theatrical group, as well as a singing group.
Contests were held for long and short performances, culminating with awards for the students. As a result, the university now produces talented students in all culture and art forms.